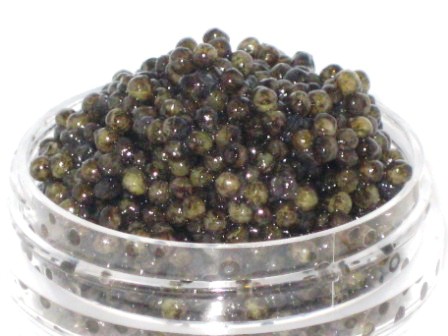 Caviar is associated with royal dining and rightly so, because this delicacy is usually enjoyed by the rich and famous. Basically, caviar is the eggs of a fish, called sturgeon, which is found in large variety in Caspian Sea. This is the reason why you can get the best quality caviar in Russia.
Russian caviar is known for its rich flavour and high quality, which is not found in American or Chinese caviar. Apart from being of the finest quality, Russian caviar is quite expensive as well. So it is recommended to buy caviar from the most reliable sources only. One of the best ways to get your hands on Russian caviar is to look in specialized and high end stores which are known to have exotic foods. It will be difficult to find this royal delicacy in your local grocery store. Due to the high cost associated with it, only a few renowned stores will be offering this.
However, before you can go ahead and buy yourself a jar of Russian caviar it is important to pay attention to a few things. First of all you should buy fresh caviar only. This is because caviar has very short shelf life, of around three to four weeks. Once you open it, you will be required to finish it within three days. It can perish very easily and buying in huge quantity means that it will be wasted if not used in time. In order to make a good decision, you should try to enhance your knowledge about caviar as much as possible. You can learn about their different types and grades. A good way to improve your knowledge is to find a renowned distributor, with whom you can discuss your queries and clarify your doubts.
If you too want to add a majestic touch to your dining experience, then you can buy Russian caviar online. It is a better and more convenient option, if you are finding it difficult to get caviar from a local distributor. Many people today prefer to buy Russian food online and caviar certainly tops the list of the foods which people love to order. You will come across plenty of sites online, which offer high end delicacies. Before ordering from any such site, it will be helpful if you spend some time researching about the credibility of the distributor.
While buying online, you do not have the freedom to taste the caviar, so your decision will be based primarily on the authenticity of the distributing site. You can ask a few people around, who might have bought caviar online and get some references from them. If this is not possible, then you can check the reputation of the site before placing your order. Most of these sites have customer reviews, which are written by their users. So by taking a good look at these reviews, you can determine if the site is actually reliable. As you will be paying so much for this amazing food, thus it makes sense to be diligent and order from a credible and reputable source only.